MSK Salvation Class: Starting Point
September 8th, 2018
Starting Point is a class kids attend with their parents to learn what it means to invite Jesus into your life and become a follower of Him. We are honored to partner with you and your family in your spiritual journey.
Things to know about this class
Kids will be writing in a workbook provided in class. Be prepared to help your child if still struggling with writing.
This is an interactive class. There will be activities for kids to do, as well as video clips to watch, and discussions to have at the tables we have set up.
Sorry, no childcare will be provided for younger children.
If you have any questions, feel free to contact us at kids@mstar.church or 503-581-2477.
Baptism
September 16th - September 16th, 2018
Baptism is an outward sign of an inward change. If you love Jesus and want to follow and obey Him in baptism, you can! Baptism will be in all three services on September 16.
We ask that you be at least 10 years old and attend one of the mandatory prep classes. All classes will meet in C3. You only need to attend ONE class. September 9 at 9 or 11 am or 6:30 pm.
Your selection of "attendee type" is which service you'd like to be baptized.
We're so glad you're making this leap, and we'll see you at your class!
Women's Fall Studies 2018
September 17th - September 20th, 2018
$15 - $31.50
This fall, Morning Star Women is offering several studies ranging from in depth Biblical studies to studies that deal with personal healing. Studies are offered on various days and times throughout the week beginning September 17, so there is bound to be one that fits into your schedule! We hope you'll join other women this fall to study in fellowship with confident hearts and surrendered souls.
---
The Quest: An Excursion Toward Intimacy With God
by Beth Moore
Curiosity is hardwired in humanity. We have this innate need to question and seek after what we don't know or understand. In this study, we will delve into Scripture to explore how God created us to seek after Him—a God who desires to be found and known. In this lifelong quest of faith, learn to develop your intimacy with Him and embrace the adventure that comes with living a life for God.
Thursday's @ 9:30 am in the South Auditorium (childcare available)
Thursday's @ 7 pm in the C4 modular
(Running for 6 sessions from September 20 – October 25)
Cost: $17, includes workbook and class materials
---
Precept Upon Precept: Romans, Part 1 - Freed from Sin's Penalty
All have sinned. There is none righteous. We are declared righteous by God only by faith in the blood of His Son. Romans 1-5 explains the foundational doctrines of our faith – original sin, justification, redemption, and propitiation. Gain an excellent grasp of the doctrine of salvation through this study of the first 5 chapters of Romans!
Monday's @ 9:30 am in the C6 modular
Thursday's @ 9:30 am in the C6 modular (childcare available)
(Running for 14 sessions from September 17 – December 20)
Cost: $31.50, includes workbook and class materials
---
The Wounded Heart
Taught by Laura Chica
The Wounded Heart is a study that offers a tender, compassionate response to the psychological effects of sexual abuse, as well as a Biblical foundation for healing. The class will help victims acknowledge their abuse, understand the unique challenge of repentance for victims of abuse, and learn to love boldly in defiance of their trauma. Ultimately, the Wounded Heart offers the bold assurance to sexual abuse victims that they can find their way to joy and hope in the comforting embrace of a good God.
Tuesday's @ 7 pm in the C4 modular
(Runs for 11 sessions from September 18 – December 4)
Cost: $24, includes the book Healing the Wounded Heart and accompanying workbook
*Childcare is not available for this study
---
SaveOne
A Guide to Emotional Healing After Abortion
Find hope if you are struggling with the effects of a past abortion. Learn how to overcome anger, depression, shame, guilt, and a lack of forgiveness toward others and yourself. This biblically-based class is held in a small group setting. Our passion is to help you restore your peace of mind and self-worth as you experience how far God's grace truly extends. Confidentiality is assured.
Tuesday's @ 6:30 pm - Location is confidential for privacy, please call Terri Nordone at 503-999-6333 or Patti Williamson at 503-932-1267 for details.
(Running for 11 sessions from September 18 - December 4)
Cost: $15, includes workbook and class materials
*Childcare is not available for this study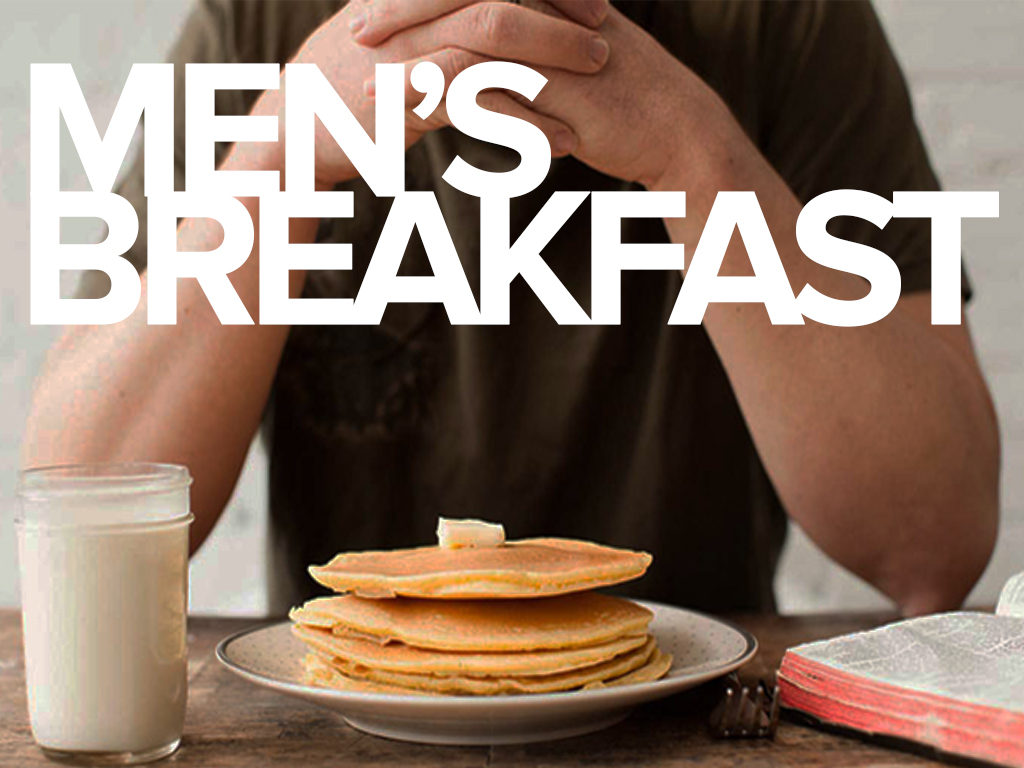 Men's Breakfast
September 29th, 2018
Saturday, September 29 | 8-10 am | South Auditorium | $5
Men of all ages are invited to a great breakfast and special speaker. Come be encouraged in your faith. Get to know other guys who are pursuing Jesus and a real relationship with him. And enjoy a hearty meal.
Please register early, so our amazing cooks can know how much food to prepare.
Cost is $5, please pay at the door.
CONNECT
September 30th, 2018
If you've already been our guest at one of our Sunday services, your next step in getting connected at Morning Star is coming to our Connect event.
No matter who you are, connecting at a larger church can be confusing or even intimidating. But we at Morning Star believe that there is nothing more important than being connected to Jesus and to His church. That's why we created our Connect event—so people of all ages, backgrounds, and cultures can come and find it easy to connect and be a part of God's family at Morning Star.
At Connect, you'll have the opportunity to meet other people new to Morning Star and some church staff, as well as learn more about who we are as a church, what we are about, and where you fit into God's plan here and around the world. We do this in a relaxed atmosphere, with some great food and fun conversation. So take the next step to connect and sign up for the next Connect event. We look forward to seeing you there!
Israel Study Tour 2018
October 21st - November 1st, 2018
with Pastor Scott and Denise Nelson
For thousands of years, no place has been more precious to God's children than the land of Israel. God used the land to shape the lives of His people in Bible times, and He is doing the same today. A study tour to the Holy Land is a wonderful faith-maturing experience. It's one of my greatest joys in ministry! Every time I've had the privilege to lead a group to Israel, I've returned home more in love with Jesus, more committed to His cause. Every time.
We'll worship, we'll pray, we'll learn, and our hearts will be knit together in one profound, life-enriching experience after another.
If you've ever longed to go to Israel, I urge you to take advantage of this outstanding opportunity. Would you pray about joining us? Let's start planning for the trip of a lifetime together!
Pastor Scott
---
Estimated Cost
$4750/person. This is based on a group of 19 with double occupancy, and includes transportation from Portland, uniquely Israeli moshav and kibbutz lodging; all breakfasts, lunches, and dinners; all transfers, entrance fees, taxes, tips, training and devotional materials.
If you need a roommate, we most likely can find one for you. A fee of $990 may be applied if you are among the last to register and we cannot provide a roommate, so register early! If you prefer single occupancy, add $990. Lodging will allow up to three people per room upon request.
Airline prices are subject to change due to new airline fuel surcharges and/or tax increases that may be changed up to the date the non-refundable airline tickets are written.
Tour Guide
Arie Bar David. Arie is the guide that guides want to train with because of his rich, insightful teaching and depth of understanding.
Payment Schedule [per person]
When you register: $600 first deposit
by 4.8.18: $600 second deposit
by 7.15.18: Full payment/copy of passport
[All registrations will be processed on a space-available basis. Add 4% if paying with a credit card.]
Refunds and Penalties
If you need to cancel, you must notify Morning Star in writing. All cancellations will be charged $150 processing fee/person. Cancellations after May 8, 2018 are charged $400 penalty. Cancellations after July 15, 2018 are subject to additional airline, hotel, and tour penalties that may exceed 75% of the tour cost. Cancellations within two weeks of departure will be charged 100% penalty.
Medical and Cancellation Insurance
Your final payment will include foreign accidental medical and sickness coverage up to $50,000, medical evacuation coverage, and foreign liability coverage from Brotherhood Mutual Insurance Company. The foreign accidental medical and sickness coverage does not cover pre-existing conditions or cancellation insurance. We strongly recommend you purchase cancellation insurance coverage, which may be done on your own or through Brotherhood Mutual.
Questions?
Contact Joanne at
Morning Star Community Church
4775 27th Avenue SE, Salem OR 97302
503.581.2477 | phone
503.581.9490 | fax
info@mstar.church | email
mstar.church | web
Trunk or Treat - Host a Trunk!
October 27th, 2018
It's time to register your vehicle for this year's Trunk or Treat!
We'll be in touch with you soon to give you a few important details (like where your parking space will be, and how to get decorating ideas). Trunk or Treat will happen on Saturday, October 27.
Trunk or Treat provides our church families with an alternative to Halloween trick-or-treating. It's an event for community outreach, inviting kids from all of Salem to dress up in friendly costumes, have fun collecting candy, and be invited to attend church with us the following day.
Trunk Hosts decorate their vehicles and hand out candy to the kids from 1 pm-2 pm on October 27. Contact kids@mstar.church for trunk decorating ideas!